Activities
Turaco Treetops is the perfect base for a variety of activities including:

---
Chimpanzee
trekking
With a 90% success rate, Kibale Forest National Park is one of the best places in the world to see chimpanzees up close. Explore the forest and find these special primates during the Kanyanchu Primate Walk or join researchers and habituators during a full-day Chimpanzee Habituation Experience.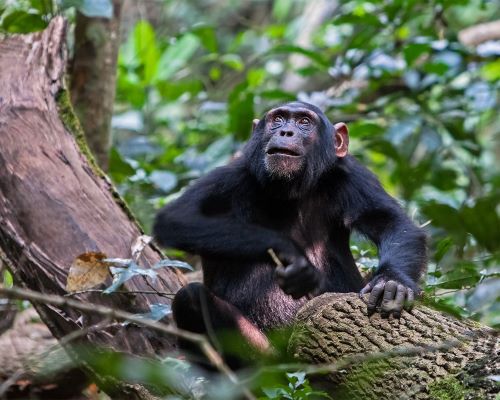 ---
Day/Night
Forest Walks
Turaco Treetops sits at 13 acres of lush rainforest, so you can start exploring the forest directly. We provide guided day and night forest walk that allow our guests to encounter over 5 species of primates, walk in the footprints of bush elephants, admire the indigenous trees, and spot many bird species.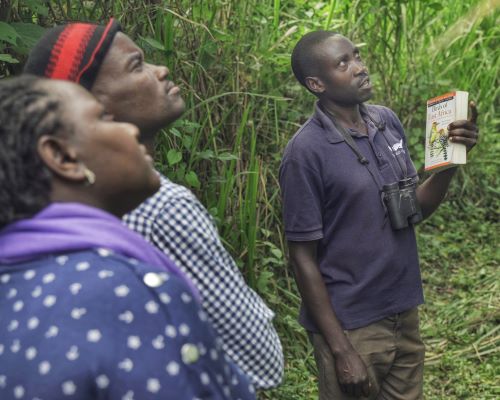 ---
Mountain
bike tours
Explore the area on a mountain bike! There are several routes around the lodge that take you through nature and the nearby villages. We're happy to inform you about routes and have a guide on site who can show you the way. Bring you own gear, or rent one of our Giant Mountain bikes.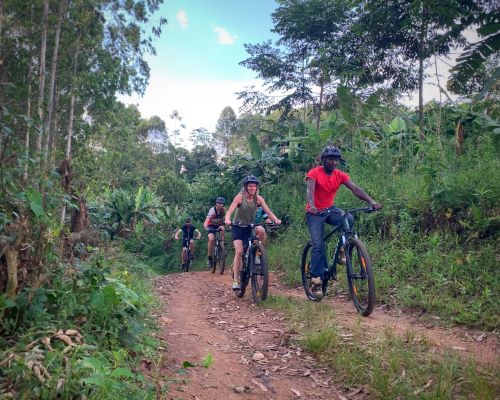 ---
Birding
tours
With over 375 species of birds, the Kibale Forest region is a true birding paradise. Take your binoculars and camera, and be ready to spot the Great Blue Turaco, Yellow-Billed Barbet, Superb Sunbird, Black Bishop, White-Tailed Ant-Thrush or Black-Crowned Waxbill.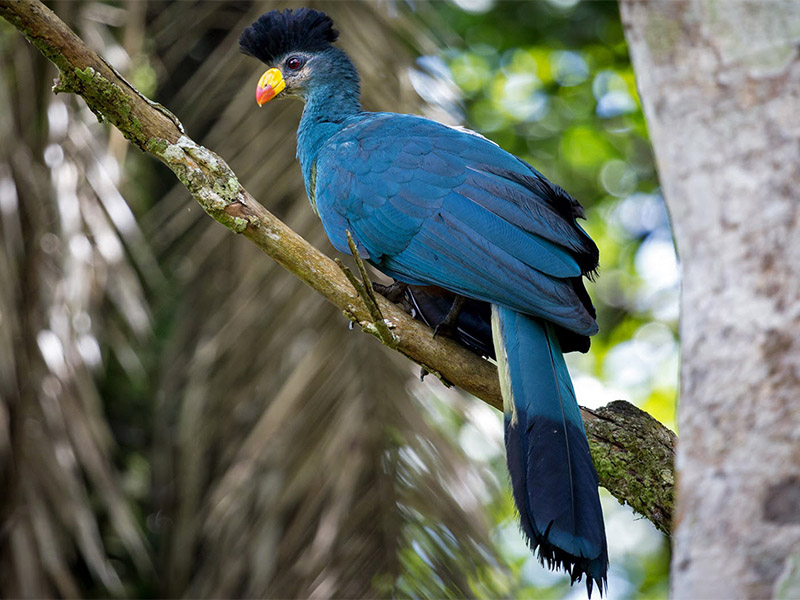 ---
Bigodi
Swamp Walk
The Bigodi Wetlands Sanctuary offers an enormous biodiversity. During an easy 4,5km swamp walk with the local guides of KAFRED you will have to keep your eyes open for over 200 birds species and various primates and monkeys such as the Red Colobus, Black and White Colobus, Grey Cheeked Mangabey, Red Tailed Monkey, Vervet Monkey, Olive Baboon, L'hoest Monkey, and Blue Monkey.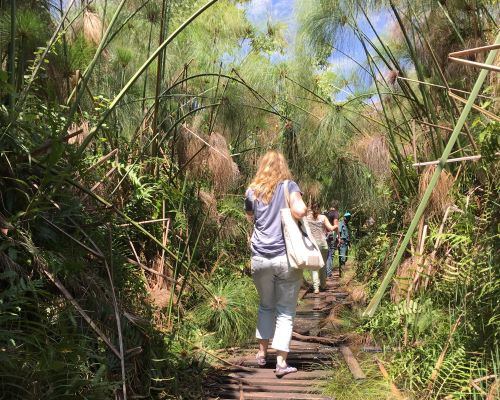 ---
Crater lakes
& tea plantations
The greater Kibale Forest region is not only famous for its chimpanzees and birds. Spectacular crater lakes - formed by volcanic activity - and fresh tea plantations set on gently sloping hills form a perfect decor for a hike or mountain bike tour. Walk through villages to the 'top of the world' viewpoint, see how tea leaves are picked, and discover the origin of the image on the 20.000 Ugandan Shilling note.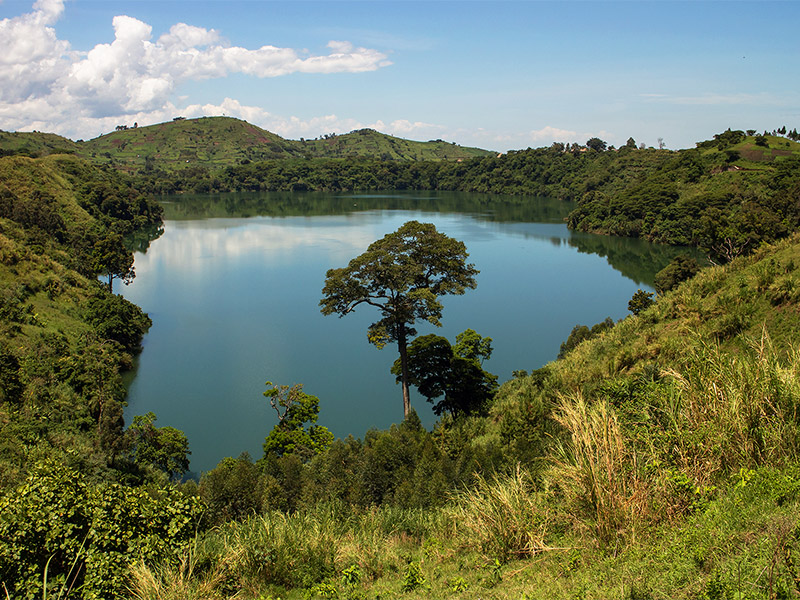 ---
Village
Tours
Turaco Treetops is located close to Nkingo and Bigodi villages. Community members are happy to show visitors what their daily life looks like.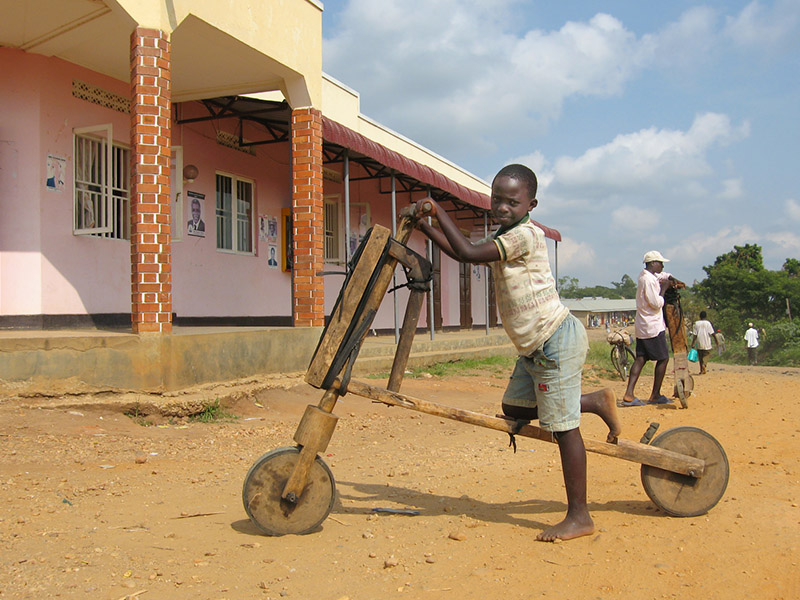 ---
Family
activities
From guided day/night forest walks and nature scavenger hunting, to rock painting, playing games and building dens: we invite families to explore everything Turaco Treetops and its surroundings have to offer.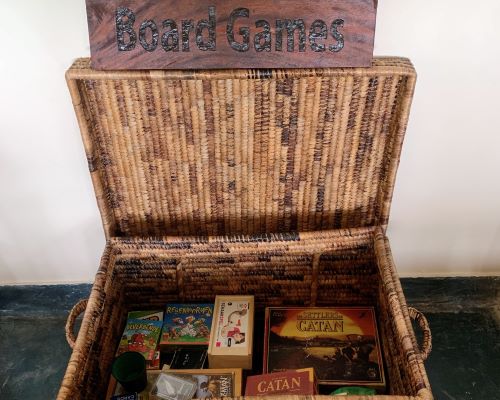 ---
Contact us for further information or to book an activity in advance.
---